We are a management consulting firm specializing in Public Sector Management, Institutional Reform and Governance, Rule of Law and Security, Economic development, Private Sector Development and Capital Market Reforms
---
Our mission is to share our experience, knowledge, and values with our clients and assist them in delivering improved public services to the citizen.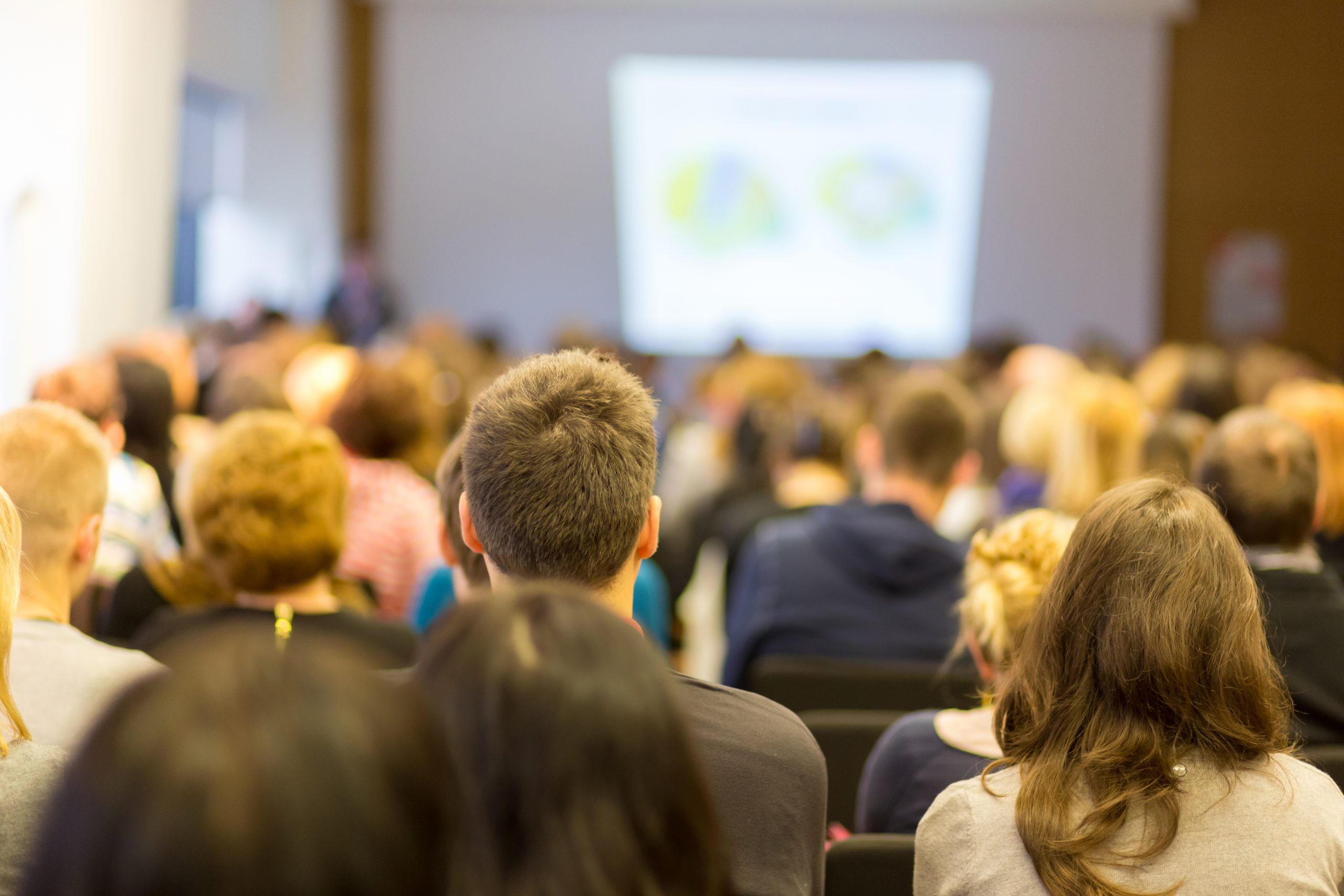 Somos una firma consultora
 especializada en Gestión del Sector Público, Reforma Institucional y Gobernanza, Estado de Derecho y Seguridad Ciudadana Desarrollo Económico, Desarrollo del Sector Privado y Reforma del Mercado de Capitales
---
Nuestra misión es compartir conocimientos, experiencia y valores con nuestros clientes, asistiendo en la provisión de mejores servicios públicos al ciudadano.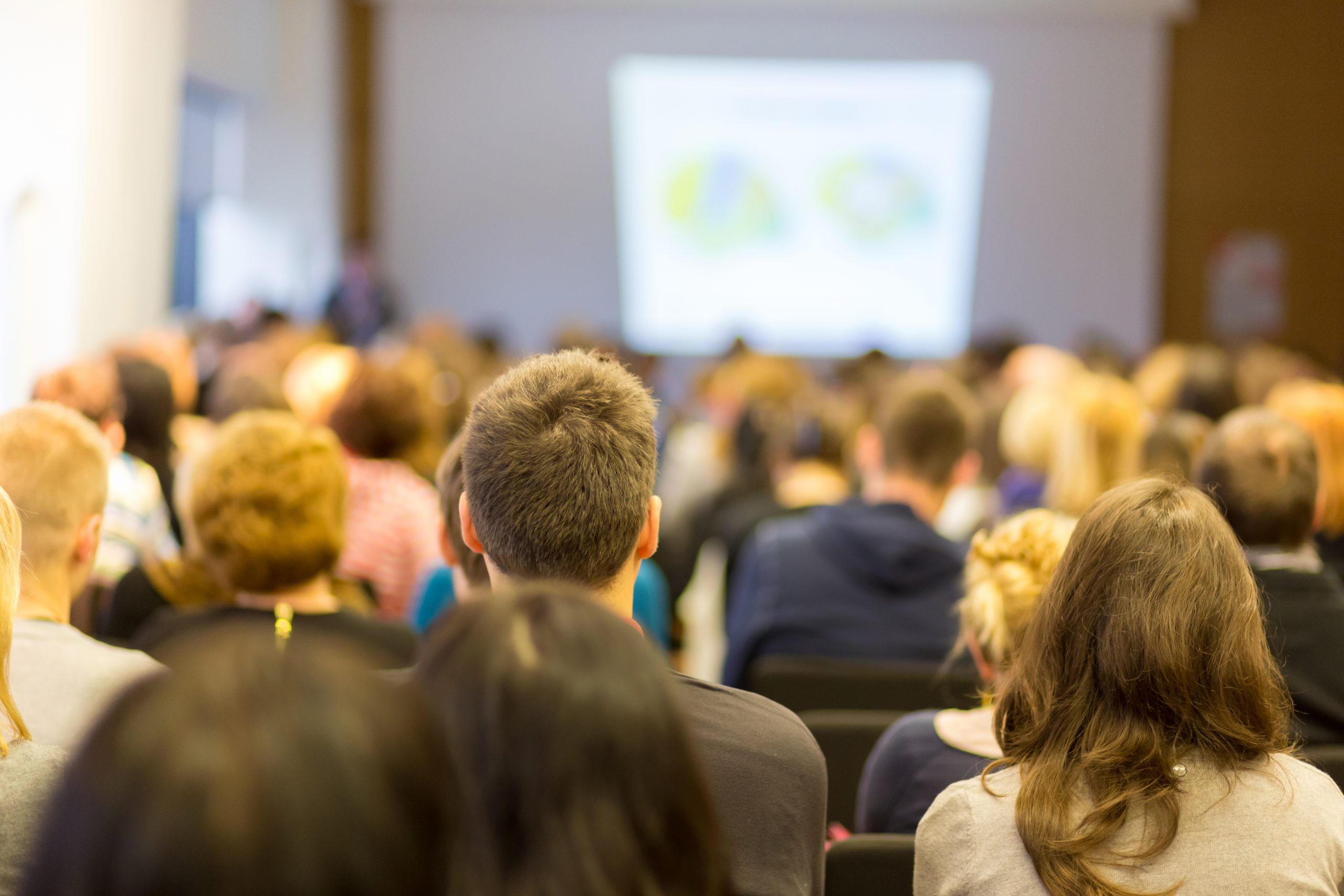 Our values guide every conversation we have, every decision we make, and every interaction we have among our team members and with our customers. Our values anchor every product and service we provide. These values are at the core of our activity.
We have five primary values that are based on our vision and provide the foundation for everything we do:
---
We define leadership as having courage, vision and integrity which inspire and motivate others. At CGA, we show courage by seizing the initiative, by advocating for solutions which enable our clients to achieve the best possible outcome in an economically and socially responsible way, by encouraging our staff to propose new approaches to address development problems from different perspectives, and by providing an example to others.
Within our teams, we encourage our staff to make themselves visible, promote their views and back them up with facts. We encourage creativity, thoughtfulness and innovation, yet we hold ourselves accountable and responsible for our actions and advice.
Vision
At CGA, we focus on seeing the bigger picture. People capable to take a complex problem and break it down into manageable pieces. People who understand that development reforms are for the long term and are capable to understand what it takes to bring a plan to fruition. We don't just want people with courage, we want people with vision, in other words, people with a clear idea of what they would like to achieve.
Integrity
At CGA, we operate at all times with the highest integrity and ethics. We strive for the highest ethical standards with team members, clients, and our communities. We are aware that everything we do is built on trust, and we work hard on ensuring that this trust is never compromised. Accordingly, we are unbending and predictably consistent in honoring moral, ethical, values and principles like honesty, truthfulness and accuracy.
---
Teamwork is valued and rewarded. At CGA, how the work gets done is just as important as getting the work done. We emphasize teamwork as the key to our success in helping clients.
CGA was created because we recognized that the best solutions come from people with different backgrounds and experiences coming together to address our clients' concerns.
We recognize that effective teamwork is achieved by developing strong, long-term relationships, mutual respect and the creation and fostering of an environment where sharing is not only encouraged but expected.
Effective teamwork demands strong Relationships, Respect and Sharing.
Relationships
We care about our people. Our team members believe in the CGA project and we believe in them. As a result, we have created a company where teamwork is valued and rewarded, where how the work gets done is just as important as getting the work done. We believe that our relationships with our clients are only as strong as our relationships with each other.
Our staff is composed of solid professionals who work together as partners. We provide them the tools and training they need to succeed in their work, and we want them responsible for producing the best quality products for our clients. We expect their best and thank them for their outstanding performance.
Respect
We embrace diverse cultures, communities and points of view. Our small team is truly international. We speak a multitude of languages and are located literally around the world. CGA experts have worked in over 100 countries across five continents, covering a wide diversity of cultures and communities.
Sharing
At CGA, we believe that we are best when we cooperate, share our experiences, resources and opportunities. We strive to create an environment which fosters and encourages frequent and purposeful communication with our clients.
---
We wholeheartedly believe that creating the conditions for equitable development worldwide is not only possible, it is fundamental. We dedicated our professional lives to this task prior to creating CGA. We believe that our work matters and makes a difference in the lives of our clients. We work with great passion and dedication and this shows in our work. Life is too short not to love what you do.
We have embedded these principles in our culture, which is a key element of our success.
---
Culture is the attitude we bring to work every day— the pattern of thinking and acting with our clients in mind. It is a thousand behaviors inherited from our team members, behaviors that we model today and then pass on as our legacy for consultants who come after us. Our culture is defined by behaviors and attitudes that are core to who we are: respecting differences, meeting deadlines, listening to each other, and keeping our word.
Our success has as much to do with attitude as aptitude. We believe that our success depends on our team members' consideration for each other, for our immediate clients, and for the ultimate users of public services.
We believe that enthusiasm and caring enable ordinary people to do extraordinary things. Our culture embodies care and enthusiasm. We want our team members to have fun—because success without fun never lasts, and fun without success isn't much fun. "Fun" for us means enjoying our work, enjoying the people we work with, enjoying the difference we make in the lives of clients, and celebrating our achievements together as a team. We are one team with our clients.
We understand that our clients want to do business with companies that will deliver excellent quality advice and with whom they connect with emotionally, that are sensitive to their culture, work to understand and value what they value and help them succeed.
When we communicate with clients, we are clear, consistent, approachable, respectful and ethical. We provide reports and feedback in a language that is easy to understand, not jargon. We provide consistent messages based on facts. We express it respectfully, but we do not bow to pressure.
Appreciation
We feel grateful for the business we are building together and the opportunities we have, and we work hard to communicate that to our team, our clients, and our strategic partners.
---
Open and honest communication is fundamental to our success. This presents challenges in an international environment where experiences are very diverse and opinions accordingly vary greatly.
At CGA, we focus on creating a culture that rewards and promotes honest yet respectful communication, even when there is disagreement. This requires relevant advice, communicated simply and clearly.
Relevant Advice
The best advice is one that is best suited to our client's circumstances. For this reason, we bring our extensive international experience and combine it with a thorough and in-depth analysis of our client's circumstances.
We reject the fashionable in favor of the practical, but understand that practicality unsupported by sound concepts and lessons turns into ad-hockery without long-term results. Our approach to institution building and problem-solving can therefore be characterized as "principled pragmatism".
We approach our assignments as an opportunity to share and exchange views and experiences with our clients. We believe that they are best placed to identify challenges in their activities. By interacting extensively with our clients, we achieve balanced, suitable and adapted solutions in diverse institutional, economic, social and cultural environments.
By focusing on understanding the specific circumstances of our clients, we develop products that are effective and impactful. We provide results-oriented advice which is sustainable and improves the likelihood for durable outcomes.
Clear Communication
Excellent communication is the core value that glues everything together. We recognize that to ensure excellent communication trust is key.
 Trust grows over time and is based on making and keeping commitments as well as being open with one another. These honored commitments are noticed by other team members, making them feel more self-assured which in turn opens the door to stronger relationships and to open and honest communication.
Nuestros valores guían cada decisión que tomamos, cada interacción con nuestros clientes y entre los miembros de nuestro equipo.
---
Nuestra ambición es operar utilizando las normas éticas más exigentes, tanto con los miembros de nuestro equipo como con nuestros clientes. Somos conscientes de que todo lo que hacemos está basado en el respeto y la confianza, y trabajamos para asegurar que la confianza jamás se encuentre comprometida. Por esta razón, utilizamos sistemáticamente los principios de honestidad, veracidad, rigor y exactitud.
En CGA creemos que honestidad, integridad y confianza son esenciales para asegurar las normas de calidad a las cuales aspiramos. Consideramos que el respeto de estos principios es una de nuestras responsabilidades esenciales para asegurar el cumplimiento con las normas de calidad.
Nuestros clientes nos otorgan confianza para proveerles la mejor, más adecuada asesoría de lo que sirve al interés publico, sin presiones o injerencias políticas. Nos otorgan confianza para asegurar la privacidad de su información. Confían en nuestros consultores para proveerles servicios de calidad en tiempo y forma. En CGA creemos que comportándonos éticamente y con integridad podemos ganar la confianza de nuestros clientes, garantizando una comunicación mutua y abierta y responsabilizándonos de todas nuestras acciones y decisiones.
---
En CGA valoramos a nuestro personal. Nuestros consultores se han retirado de organizaciones prestigiosas para crear Consilium Group Advisors; al hacerlo, han asumido un riesgo. Ellos confían en Consilium Group Advisors y nosotros confiamos en ellos. El resultado es que hemos formado una compañía en la cual el trabajo en equipo es muy apreciado y celebrado. En Consilium Group Advisors, la manera en la cual el trabajo se desarrolla es tan importante como el resultado final. Estamos orgullosos de la calidad de nuestras relaciones interpersonales. Estamos convencidos que las relaciones con nuestros clientes sólo pueden ser tan sólidas como las relaciones de nuestro equipo.
CGA ha convocado a individuos sumamente talentosos. Todos nuestros consultores son profesionales de excelente reputación. Trabajamos juntos como socios en una única actividad. Nuestros profesionales tienen los recursos necesarios para obtener éxito en su trabajo, y queremos que se sientan responsables de producir el mejor producto posible para nuestros clientes. Esperamos lo mejor de ellos, y cuando lo producen, les agradecemos por su excelente rendimiento.
Nuestro personal es nuestro recurso mas precioso. Enfatizamos el trabajo en equipo como el elemento clave del éxito en ayudar nuestros clientes. Consideramos a cada uno de nuestros empleados como un elemento importante de nuestro equipo. Cada uno de nuestros colaboradores merece respeto por quienes son y lo que pueden contribuir a nuestro trabajo. Queremos que cada uno de los miembros de nuestro equipo pueda decir: "Elegí la compañía indicada. ¡Aquí soy respetado, apreciado, reconocido! Trabajamos duro pero también nos divertimos. En Consilium Group Advisors puedo mejorar mis habilidades, puedo alcanzar mis objetivos profesionales. Me gusta trabajar aquí."
Revisamos constantemente nuestras estructuras para asegurar que tenemos los mejores individuos en cada una de nuestras posiciones. Cuando nuestros colaboradores están colocados en la posición que mejor se adapta a sus capacidades, y usan su tiempo para las tareas precisas, liderando bien, sintiéndose apreciados por sus contribuciones, utilizando de lleno sus capacidades, aprendiendo nuevas habilidades -y divirtiéndose trabajando- desarrollan productos de calidad para nuestros clientes.
Nuestro personal es talentoso, motivado y lleno de energía. Superarán la ejecución de nuestros competidores porque tienen el talento, la motivación, la ganas y la energía para hacerlo.
---
Consilium Group Advisors cree que la mejor asesoría es la que más se adapta a las circunstancias específicas de nuestros clientes. Por esta razón, traemos a cada uno de nuestros proyectos nuestra amplia experiencia internacional y la combinamos con un análisis profundo de las circunstancias particulares de nuestros clientes.
Rechazamos lo novedoso y preferimos lo práctico. Entendemos que proponer soluciones prácticas que no están corroboradas por conceptos sólidos equivale a proponer arreglos sin posibilidades de resultados a largo plazo. Nuestro abordaje de los problemas de construcción de instituciones y resolución de problemas se caracteriza como"pragmatismo corroborado por principios."
Para aumentar la eficiencia y la eficacia de las actividades del sector público -que no se basan exclusivamente sobre lo que puede ser medido y dimensionado por balance de beneficio- no existen prácticas adecuadas que puedan ser directamente importadas de una variedad de situaciones institucionales y culturales. Las únicas prácticas adecuadas son las prácticas consistentes con los principios de base de la gestión pública: responsabilidad, transparencia, conformidad con las reglas y participación ciudadana apropiada, adaptadas a las circunstancias y características del país y del sector. Consideramos, entonces, que la comprensión del contexto es condición previa para un cambio efectivo y sostenible.
Cada uno de nuestros proyectos es una oportunidad para compartir con nuestros clientes. Consideramos que ellos son los mas capacitados para identificar las dificultades de sus actividades. Intercambiando ampliamente con nuestros clientes, llegamos a soluciones equilibradas, apropiadas y adaptadas, en diferentes entornos institucionales, económicos, sociales y culturales.
Al focalizarnos en entender las situaciones específicas de nuestros clientes, desarrollamos productos efectivos e impactantes. Proveemos asesorías orientadas en resultados sostenibles, y así mejoramos los prospectos de resultados duraderos.
---
Cultura de trabajo es la actitud que llevamos cada día a nuestras actividades; nuestra manera de pensar y de comportarnos siempre en el interés de nuestros clientes. Son los comportamientos que hemos heredados de nuestros compañeros de equipo y que trasladaremos a los jóvenes consultores como legado. Son los comportamientos, actitudes y costumbres que constituyen la base de lo que somos como compañía: respetamos nuestras diferencias, honramos nuestros compromisos, escuchamos a nuestros clientes y colaboradores, y mantenemos nuestras promesas.
Nuestro éxito tiene tanto que ver con nuestra actitud como con nuestra aptitud. Creemos que nuestro éxito depende de cuánto nuestros consultores desean el éxito colectivo de nuestro equipo, de cuánto desean que nuestros clientes tengan éxito, y cuánto anhelan para los usuarios de los servicios públicos, los ciudadanos.
Pensamos que el entusiasmo y la dedicación permiten a gente ordinaria hacer cosas excepcionales. Nuestra cultura encarna entusiasmo y dedicación. Somos un equipo con nuestros clientes. Al comunicarnos somos claros, consistentes, accesibles, respetuosos y éticos. Proveemos reportes y devoluciones en un lenguaje claro y accesible. Nos expresamos respetuosamente sin inclinarnos ante la presión.
Entendemos que nuestros clientes quieren trabajar con compañías que proveen una asesoría de excelente calidad y con las cuales pueden conectarse emotivamente, que reconocen y aprecian su cultura, que se esfuerzan en entender y valorar lo que ellos valoran.